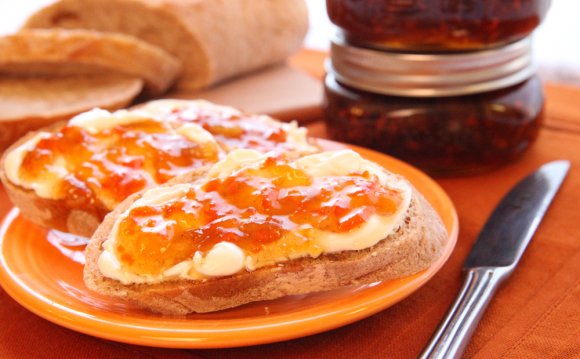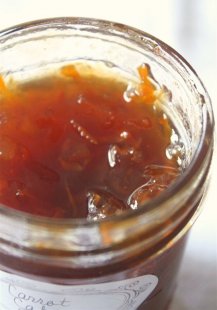 First of all of the i'd like send a huge thank-you to all my beautiful guest bloggers from the other day. These are generally amazing women and work out the most wonderful meals. I'm so delighted they took the full time to showcase their particular awesomeness back at my site….thank you!
In the event that you follow myself on twitter you realize about this jam. I've been speaking about it for forever today. I'm not really sure exactly what took my way too long to get it on the website. I shall blame it on procrastination. That appears great.
We made this jam from fresh carrots We obtained within my CSA field. They worked perfectly. These were little but awesome sweet in flavor. In addition decided to utilize dark brown sugar in the place of light brown. In addition, once I state "I decided" i truly mean to express "as I was making the jam we decided to go to grab my brown sugar and realized I'd nothing. I quickly ran next door and my beautiful next-door neighbor gave me some to make use of. They only had dark brown…so I used brownish."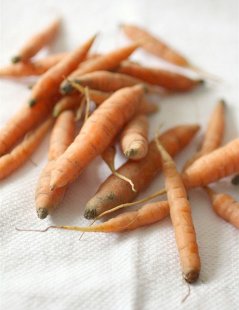 This carrot cake jam is loaded full of fresh carrots, coconut, pear, pineapple and darkish sugar. This sweet jam is much like dessert in a jar.
Yield: 7 1 / 2 pints
Preparation Time: half an hour
Cook Time: 35 minutes
Total Time: 65 mins
Ingredients:
2 glasses carefully shredded carrots
1 glass finely chopped and pealed pear
1 (15 ounce) can juice loaded crushed pineapple, undrained
2 tablespoons lemon liquid
1 teaspoon ground cinnamon
1/2 tsp surface nutmeg
1 (1.75 ounce) bundle regular powdered fruit pectin
4 cups granulated sugar
2 glasses loaded brown sugar
1/2 cup flaked coconut or raisin (recommended)
1 tsp vanilla
Supply: Better Houses and Gardens Canning Mag
Directions:
In a 4-6 quart heavy cooking pot, combine carrots, pear, pineapple using juice, lemon liquid, cinnamon, and nutmeg. Bring to boiling, stirring continuously; lower temperature. Simmer, covered, for 20 minutes, stirring often. Remove from temperature. Sprinkle mixture with pectin, stir until pectin dissolves.
Bring carrot blend to boil, stirring constantly. Include granulated sugar and brown sugar. Return to a full rolling boil, boil for 1 moment, stirring continual. Pull from heat. Quickly skim down foam with a metal spoon. Stir in coconut or raisins (if desired) and vanilla.
Ladle hot jam into hot, sterilized half-pint canning jars, making a 1/4 inch headspace. Wipe container wheels, adjust covers.
Process loaded containers in a boiling water canner for ten full minutes (start timing when water returns to boiling). Eliminate jars from canner, cool off on a wire rack.
YOU MIGHT ALSO LIKE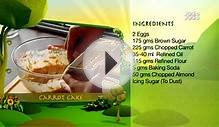 Carrot Cake - Tea Time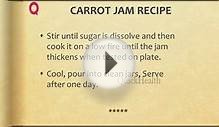 CARROT JAM RECIPE - VEG RECIPES - RECIPE CHANNEL
Making Carrot Cake Jam Part 1
Share this Post