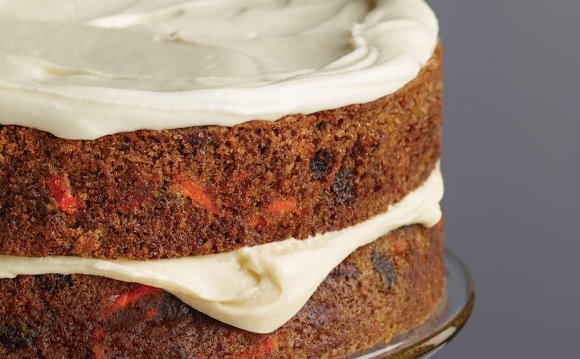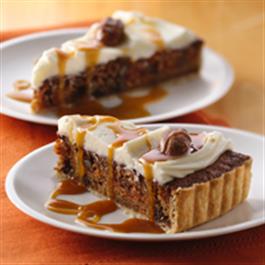 TART
1 Pillsbury® refrigerated pie crust, softened as instructed on box
1/4 cup LAND O LAKES® Unsalted Butter, melted, cooled somewhat
1 glass stuffed light brown sugar
1/3 glass light corn syrup
2 LAND O LAKES® Eggs
2/3 cup Pillsbury BEST™ All Purpose Flour
1 tsp McCormick® Ground Cinnamon
1/2 teaspoon baking soft drink
1/2 teaspoon salt
1 1/2 cups shredded carrots
1/2 cup raisins
1/2 glass Fisher® Chef's Naturals® Chopped Pecans
FROSTING
2 (3 oz.) plans cream-cheese, softened
2 tablespoons LAND O LAKES® Unsalted Butter, softened
1 1/2 cups powdered sugar
1/2 teaspoon McCormick® Pure Vanilla Extract
GARNISH
12 entire Fisher® Praline Pecans
1/2 cup Hershey's® caramel syrup
12 carrot curls* (recommended)
Planning Instructions
Temperature range to 350°F. Put big cookie sheet on center oven rack. Unroll pie crust; place in ungreased 10-inch tart cooking pan with detachable base. Press crust securely against bottom and part of cooking pan; trim sides.
In big dish, beat 1/4 cup melted butter, brown sugar and corn syrup with electric mixer on moderate speed until blended; beat in eggs until mixed. Add flour, cinnamon, baking soft drink and sodium; beat on reduced rate until mixed. Stir in carrots, raisins and chopped pecans. Spread mixture uniformly over bottom of crust-lined cooking pan. Put tart on cookie sheet in range.
Bake 30 to 40 moments or until filling is set and deep golden brown. Cool totally on cooling rack, about 60 minutes. Remove part of cooking pan; location tart on offering dish.
In medium bowl, beat cream-cheese and 2 tablespoons butter with electric mixer on high speed until smooth. Add powdered sugar and vanilla; beat on reasonable speed until creamy. Frost cooled tart. Spot praline pecans uniformly around edge of tart. Refrigerate one hour.
To serve, cut into 12 wedges. Drizzle each providing with 2 teaspoons caramel syrup; garnish each with carrot curl. Shop covered in refrigerator.
TIP *To make carrot curls, cut thin strips of peeled, medium-size carrots with a vegetable peeler. Roll each strip and fasten with a toothpick. Chill in ice liquid 2-3 hours. Pull toothpicks before garnishing.
YOU MIGHT ALSO LIKE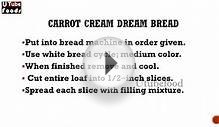 Carrot Cream Dream Bread - Bread Recipes - Oven Recipes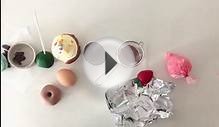 Sponge Cake Recipe Fluffy Moist HOW TO COOK THAT Ann ...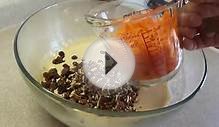 Carrot Cake Tart
Share this Post