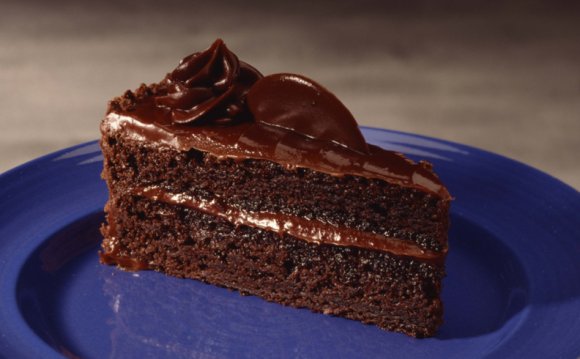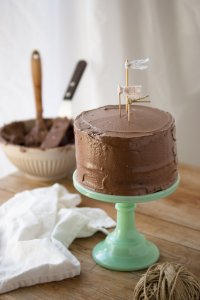 Layered with a creamy fudge frosting, this easy-to-make cake is moist with a deep chocolate flavor. My favorite choice for a classic celebration cake!
Today is my brother's birthday. Happy birthday, Dor!
Although he's already a man, he'll always be my baby brother.
Dor lives a billion miles away from me, so I haven't seen him in far too long. One day, he just packed up his stuff and left me to peruse his goals at Yale University. I like to brag about him, because after all, since he's my brother, him being a genius means something about me, right? Probably not, but I like to think so. Still, there's much more to him than just his intelligence – he's humble, caring, and quite cute, too. You would love him.
Dor has a sweet tooth just like I do. We are definitely blood related. We liked spending our time as children watching movies together while nibbling desserts (but not before finishing a full tray of pizza). Babka, cinnamon rolls, and chocolate fondant are a few of our favorites. His sweet tooth, however, seems to become more subdued as he ages. Mine doesn't.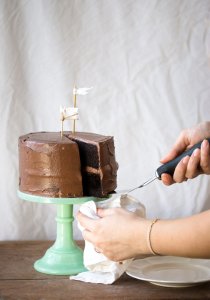 Since Dor is so far away and there's not much I could do for him for his birthday except for sending him a gift card (did that one last year) or a bunch of cupcakes from his local bakery (did that one, too), I decided to celebrate by making him a birthday cake. One that he can't taste because he's not here. Don't worry, Dor, I ate a slice for you!
I've been using this recipe for ages now, and it's simply one of the best out there. It's tender and fudgy and has a deep chocolate flavor, plus it stays moist for days. But the best part? It's both easy and quick to put together. All it takes is mixing dry ingredients in one bowl, the wet ingredients in another bowl, and then combining them together. No mixer needed! How can you not love a recipe that's that simple (and that delicious)?
Now, about the frosting. I'll be honest: I have more than one frosting recipe I love, all of them for different occasions. For example, I would use a rich chocolate ganache if I want a really scrumptious and rich cake. But today, I decided to go with a classic one that reminds me of a nostalgic celebration cake. Read more about the frosting here.
If you're making a 9-inch round cake and you only have one pan, you can simply bake it in the single pan. Once the cake has cooled, cut it in half lengthwise (it'll be easier to cut if placed in the fridge and used cold) and use these 2 layers to proceed with the rest of the recipe. Baking time will be longer – about an hour. If you're making a 6-inch cake, you can use 2 pans instead of 4 (don't bake it in just 1 pan!), then cut each of the cakes in half.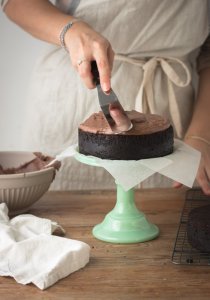 This will ultimately yield 4 layers.
You can use the frosting just between the layers, or over the entire cake, but don't stress too much about making sure it's perfect. This cake will be delicious no matter how you choose to frost it!
Happy birthday, baby brother! May all your dreams come true, and may these dreams be to always love, nourish, and take care of your older sister. Amen!
Chocolate Layer Cake
Yields: 1 2-layer 9-inch cake (or 4-layer 6-inch cake)
1¾ cups (250 g/8.8 oz) all-purpose flour, sifted
⅔ cup (65 g/2.3 oz) natural unsweetened cocoa powder, sifted
1½ teaspoons baking powder
1½ teaspoons baking soda
1 teaspoon salt
2 cups (400 g/14 oz) granulated sugar
2 large eggs, room temperature
½ cup (120ml) neutral oil, such as canola
2 teaspoons pure vanilla extract
1 cup (240 ml) buttermilk (or whole milk)
1 cup (240 ml) hot water
Optional: To enhance the chocolate flavor, dissolve 1-2 teaspoons instant coffee granules or espresso powder, or 2 oz dark chocolate in the hot water.
Preheat oven to 350F/180C. Generously butter 2 9-inch or 4 6-inch cake pans (refer to above post if you only have a single pan) and dust with cocoa powder, tapping the ramekins slightly to remove any excess.
In a large bowl, place flour, cocoa powder, baking powder, baking soda, salt, and sugar. Mix until combined. Set aside.
In a medium bowl, mix together eggs, oil, vanilla, buttermilk, and water. Whisk until smooth. Add egg mixture into flour mixture and mix until smooth. Don't overbeat – batter will be lumpy at first, but mix gently and eventually stir with a whisk just until smooth. Batter will be very thin.
Scrape batter into prepared pans. Bake cakes for about 20-25 minutes, or until a skewer inserted into the center comes out clean or with just a few moist crumbs. Allow to cool for 10 minutes in the pan before unmolding, then let cake cool completely on a wire rack.
Assembling the cake: Set one layer on a plate with the flat side facing up (or, if your cake rose too much, cut its rounded top with a knife to make it flat – totally optional). Evenly spread about ⅓ of the frosting over the cake to the edge. Top with the second cake layer, rounded side up. Spread the remaining frosting over the top and sides of the cake.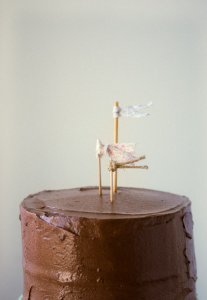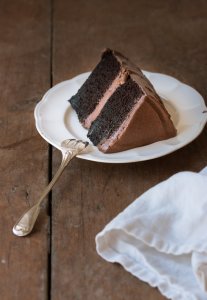 YOU MIGHT ALSO LIKE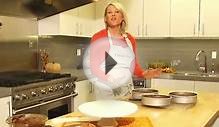 Chocolate Buttermilk Layer Cake Recipe - How to Make ...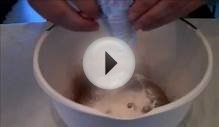 Really moist triple layer chocolate cake recipe. No bake!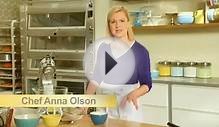 Easy Chocolate Cake Recipe - Chocolate Pastry
Share this Post