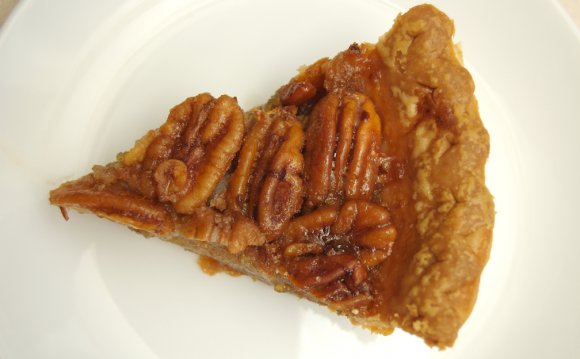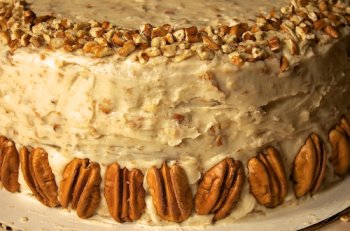 One of my co-workers asked me to make this cake for her Thanksgiving dinner, so I thought I might as well make one for our Thanksgiving dinner, too. After going through many, many recipes, I settled on this one at Southern Living.
Anti-coconut Quinn turned up his nose, but I soldiered on, knowing that there were still other desserts to be made. (More on that as I further recover from Thanksgiving.) As I described this cake to him – coconut, cream cheese, pecans – he asked in mock seriousness if this cake had been actually created just for me. It very well may have been. Seriously, if you could work in some chocolate somehow, this would be essentially my favorite dessert.
As it is, it's pretty high on my list. I think I could just eat the frosting by itself. The cake itself is very dense. To me, the coconut flavor is not very dominant. The frosting was easy to whip up, and there was just enough to frost the cake. I am normally intimidated by frosting cakes, but this frosting is very forgiving. And very good. Did I mention that already?
One little tip. The cake batter needs to be divided into three cake layers. To do this, weigh your mixing bowl while it is empty. Then, once your batter is made, weigh again. Subtract the weight of the empty bowl and divide the remainder by three. Place one of your prepared cake pans on your scale and zero the weight. Weigh out your calculated amount of batter. Then, you can have equal amounts of batter for each layer. Not only does this satisfy my inner perfectionist, but the cake layers will be the same size and will bake the same, making quite the lovely cake. And, if you don't have a kitchen scale, pick one up as soon as possible.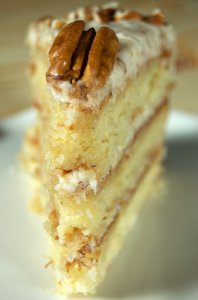 You'll never understand how you baked without it.
Ingredients
For the cake:
2 cups all-purpose flour
1 teaspoon baking soda
1 cup unsalted butter, softened
2 cups granulated sugar
5 large eggs, separated
1 tablespoon vanilla extract
1 cup buttermilk
1 cup flaked coconut
For the frosting:
1 cup chopped pecans
8 ounces cream cheese, softened
1/2 cup unsalted butter, softened
16 ounces confectioners' sugar, sifted
Instructions
To make the cake:
Preheat oven to 350°. Grease and flour 3 9-inch round cake pans.
Whisk together flour and baking soda. Set aside.
Using an electric mixer on medium speed, beat butter until fluffy. Gradually add sugar and beat well. add egg yolks, one at a time, beating well after each addition. Mix in vanilla.
Add flour mixture, alternating with buttermilk, and beat at low speed. Begin and end with flour mixture. Stir in coconut.
Beat egg whites until stiff peaks form. Gently fold into batter.
Pour batter into prepared pans. Bake for 25 minutes, or until a pick inserted into the center comes out clean.
Cool cakes in pans on wire racks for about 10 minutes. Then, remove from pans to wire racks to cool completely.
To make the frosting:
Toast pecans in a shallow baking pan at 350° for 5-10 minutes, or until toasted. Set aside to cool.
Using an electric mixer on medium speed, beat cream cheese, butter, and vanilla until creamy. Add confectioners' sugar and beat at low speed until blended. Then, increase mixer speed to high and beat until smooth. Stir in pecans.
YOU MIGHT ALSO LIKE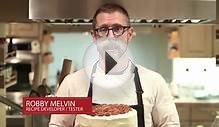 Our 50th Anniversary Hummingbird Cake | Southern Living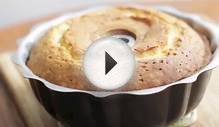 Whipping Cream Pound Cake Recipe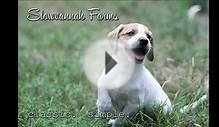 Southern cream cheese pound cake | Quick step-by-step recipe
Share this Post