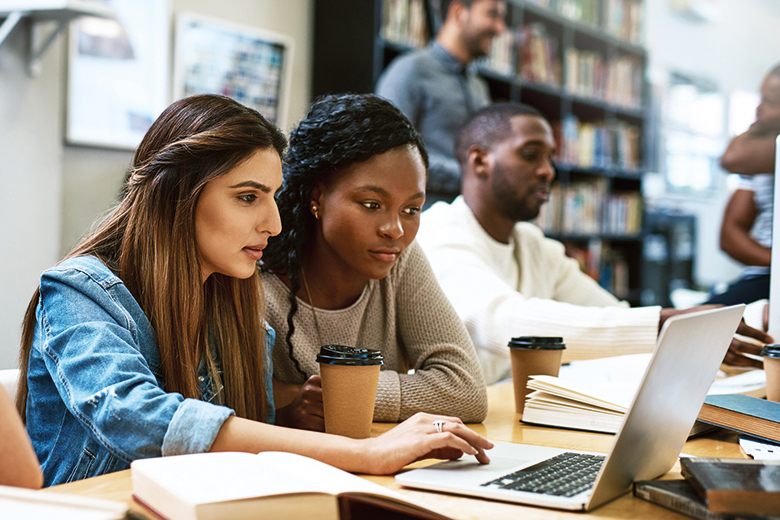 For the past 14 months I have worked in the County Clerk's Office of the local Superior Court. As a deputy clerk in this office, I have acquired a rare, hands-on knowledge of the inner workings of the legal system, learning intricacies of the judicial process unknown even to many attorneys. I have seen the difficulties and frustrations faced by both lawyers and litigants, and I have observed the many inequities that are a part of the system. Much of what I've encountered might easily have dissuaded me from seeking a career in law, but instead I find that I am more eager than ever to prepare myself to become an attorney.
Working at the Superior Court has afforded me an education I could not have obtained anywhere else. I have not only learned the dynamics of the court system but also have discovered more about both myself and the world. Most of my colleagues are poorly educated, low income people with few good prospects for advancement in their careers. These people have, in many cases, become my friends, whose efforts to do their best, even when treated rudely, have won my respect. But working with these men and women has meant interacting with a very different group of people than that to which I am accustomed. And as a deputy clerk I also deal regularly with drug dealers, felons, auto thieves, rapists, and other criminals who represent a part of society with which I was previously unacquainted. So my position has provided me with an opportunity to see how I relate to many different types of people, also including lawyers, jurists, clerks, sheriffs, and the general public. In addition to becoming more aware of both the judicial process and people in general, I have also become more compassionate, more patient, and more diplomatic as a result of my time at the superior court. In seeing how I am capable of performing in a wide array of new situations, I have gained a heightened sense of self-confidence and a renewed enthusiasm for working within the legal arena.
What I knew about the law previously came from talking with and observing my father, who is an attorney specializing in insurance defense. He loves his work but he has never made any effort to conceal the tribulations, tedium, and disappointments that are a part of his profession. For years I have seen how hard he works, so I have never thought of the law as a glamorous field. At the same time, however, I am aware of the pleasure and feeling of personal accomplishment that can be derived from discovering a precedent, winning a point (or, even better, a case), and helping a client who has placed his trust in you. I am someone who thrives on intellectual challenge and stimulation, so this is another facet of the legal profession that holds great appeal for me. Having learned that I can interact effectively with many different types of people, the thought of also being able to serve them through a knowledge of the law is one which I find very exhilarating.
I am also excited at the prospect of continuing to lead a life that is very well rounded and filled with a diversity of activities. I grew up in a very warm, close-knit family in which sports and fitness were always a big part of our existence. My older brother, who is currently a law student, was a nationally ranked junior tennis player, and I played, even if with somewhat less distinction, on my high school team. I think this was the source of at least part of my competitiveness, which is still very much an aspect of my personality. I am a dedicated runner and have participated in at least half a dozen 10K races. I also swim, do aerobics, and spend as much time as I can with my friends, several of whom I have known all my life.
As someone who has always been very goal-oriented, I am looking forward to taking the first step toward becoming a lawyer. This is an objective I have had under consideration for several years and which my recent experiences have only reinforced.
Share this Post