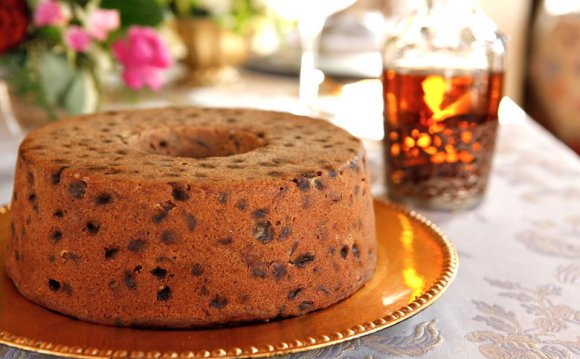 Yield: 5 mini loaves
Ingredients
2-1/2 cups self rising flour
1 cup coarsely chopped pecans or nuts of your choice
2 cups (1 pound) candied cherries, or mixed candied fruit of your choice (reserve some for garnish if desired)
2 large eggs, beaten
1 (27-ounce) jar of None Such Brand Ready-to-Use Mincemeat (Classic Original or Brandy and Rum)
1 (14-ounce) can Eagle Brand sweetened condensed milk (NOT evaporated milk)
Reserved candied fruit, for garnish, optional
Pecan halves, for garnish, optional
Instructions
Preheat oven to 300 degrees F. Spray 5 mini loaf pans with non-stick Baker's Joy spray; set aside In a large bowl, mix together the flour, nuts and candied fruit. Mix together the eggs, mincemeat, sweetened condensed milk; add to the flour. Pour batter into prepared pans.
Bake at 300 degrees F for about 45 to 50 minutes, or until a wooden pick inserted into the center, comes out clean. Let cool. Garnish with additional sliced candied fruit and/or pecan halves.
Makes 5 mini loaves
Note: To substitute condensed mincemeat for ready-to-use mincemeat, crumble 2 (9-ounce) packages None Such Condensed Mincemeat into small saucepan; add 1-1/2 cups water. Boil briskly 1 minute. Cool. Proceed as recipe directs.
Variations (all are baked at 300 degrees F):
Bundt Fruitcake: Generously butter and flour a 10-inch bundt pan; turn batter into pan. Bake for 1 hour and 45 to 50 minutes.
Fruitcake Bars: Butter a 15x10-inch jellyroll pan; spread batter evenly in pan. Bake 40 top 45 minutes. Cool. Glaze if desired. Makes about 4 dozen bars.
Fruitcake-in-a-Can: Butter three 1-pound coffee cans; fill each can with about 2-2/3 cups batter. Bake 1 hour and 20 to 25 minutes. Can also butter eight (10 3/4-ounce) soup cans; fill each with 1 cup batter. Bake 50 to 55 minutes.
Chocolate Fruitcake: Prepare fruitcake batter as above, adding 3 (1-ounce) squares unsweetened chocolate, melted. For glaze, melt 3 (1-ounce) squares semi-sweet chocolate with 2 tablespoons margarine or butter. Spoon over fruitcake.
Fruitcake Cookies: Drop by rounded tablespoonfuls, 2 inches apart onto buttered baking sheets or parchment paper. Bake 15 to 18 minutes. Makes about 5-1/2 dozen cookies.
Source:
Original 1960 None Such Fruitcake Recipe
2-1/2 cups unsifted all purpose flour
1 teaspoon baking soda
2 eggs, slightly beaten
2 cups (1 pound) mixed candied fruit
1 cup coarsely chopped nuts
Preheat oven to 300 degrees F. Grease and flour 10-inch Bundt pan. Combine flour and baking soda; set aside. In large bowl, combine remaining ingredients; blend in dry ingredients. Pour batter into prepared pan. Bake at 300 degrees for 1 hour and 45 to 50 minutes, or until wooden pick comes out clean. Cool 15 minutes. Turn out of pan. Garnish as desired.
©Deep South Dish
☛ Check These Recipes Out Too!
Images and Full Post Content including Recipe ©Deep South Dish. Pinning and sharing links is welcomed and encouraged, but please do not repost or republish elsewhere such as other blogs, websites, or forums without explicit prior permission. All rights reserved.
Material Disclosure: Unless otherwise noted, you should assume that post links to the providers of goods and services mentioned, establish an affiliate relationship and/or other material connection and that I may be compensated when you purchase from a provider. You are never under any obligation to purchase anything when using my recipes and you should always perform due diligence before buying goods or services from anyone via the Internet or offline.
.
YOU MIGHT ALSO LIKE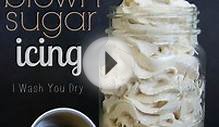 Fluffy Brown Sugar Icing Old Fashioned Vintage Recipe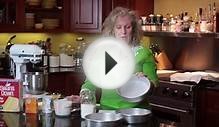 Recipe for Old-Fashioned Yellow Cake Batter : Snacks & Sweets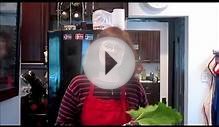 Rhubarb Soup - An Old Fashioned Fruit Soup - Dansk ...
Share this Post