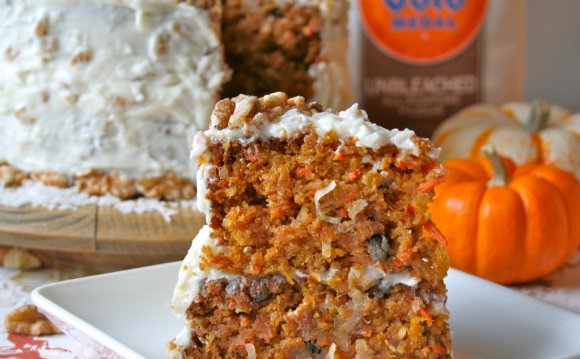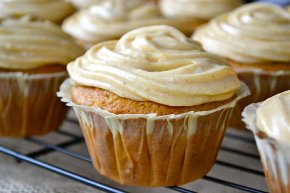 With all this talk about carrot cake and freshly pureed pumpkin in the refrigerator I thought what would be better but to blend the two together to create Pumpkin Carrot Cupcakes. I dusted off my old
Carrot Cake recipe
that I have been neglecting and put a twist on it to create this recipe. These are moist and delicious and the Pumpkin Cream Cheese Frosting is the icing on the cupcake!
These are great made as cupcakes, or divide in to two 8″ or 9″ round pans to create a Pumpkin Carrot Cake. If you don't want to make the frosting, another suggestion is to simply sprinkle with confectioners sugar and enjoy a delicious bite!
In a large bowl combine oil.
Sugar.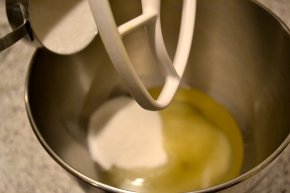 Lightly beaten eggs and pumpkin puree and mix.
Add in dry ingredients.
Followed by shredded carrots and coconut flakes. Pour in to lined cupcake tin and bake.
Enjoy!
Serves: Makes- 24 cupcakes or 2 8"or 9" round cakes
Ingredients
2 cups all-purpose flour
2 teaspoons baking powder
2 teaspoons ground cinnamon
1 teaspoon baking soda
4 eggs at room temperature and lightly beaten
1½ cups sugar
1 cup vegetable oil
1 cup fresh pumpkin puree
2 cups shredded carrots
½ cup sweetened coconut flakes
Pumpkin Cream Cheese Frosting
8oz cream cheese, softened
½ cup (1 stick) butter, softened
½ cup fresh pumpkin puree
1 teaspoon cinnamon
4 - 4½ cups confectioners sugar
Frosting note- start with 4 cups of confectioners sugar. If the consistency is still runny, add more confectioners sugar to thicken the frosting more.
Instructions
Preheat oven at 350 degrees.
In a medium bowl stir together flour, baking powder, cinnamon and baking soda and set aside.
In a medium bowl blend eggs, sugar, oil and pumpkin puree. Add in flour mixture until well combined followed by shredded carrots and coconut flakes.
Pour in to lined cupcake tins ? full. Bake for 18-20 minutes until cake tester comes out clean.
Cool on a wire rack.
Using an electric mixer combined cream cheese, butter and pumpkin until creamy. Slowly add in confectioners sugar until all combined.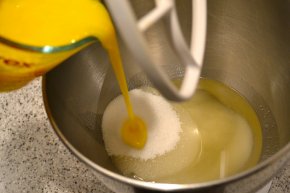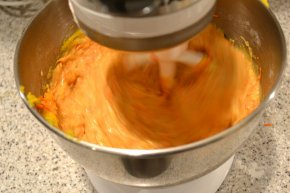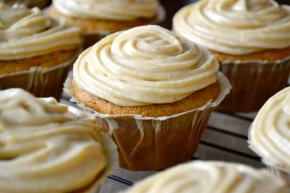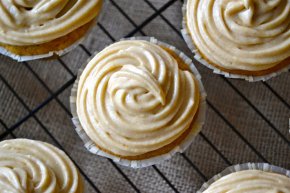 YOU MIGHT ALSO LIKE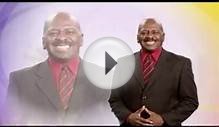 Vegan Cupcakes - Chocolate, Carrot Cake, Pumpkin Spice ...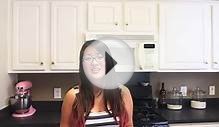 How to Make a Perfect Pumpkin Roll Cake + Tips/Tricks - Recipe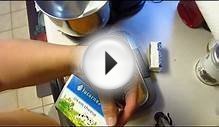 carrot cake
Share this Post