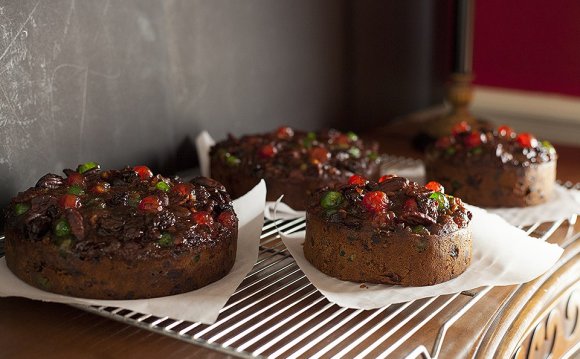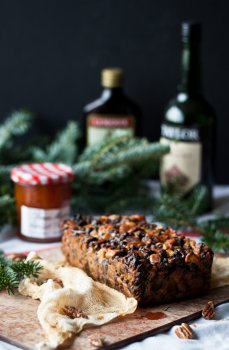 I know, I know. She's posting a fruitcake recipe?
Trust me, I've heard all the jokes. Door stop, pin cushion, sand bags, you name it. The words "world's best" and fruitcake are generally not seen as compatible with one another. After all, it's probably one of the most ridiculed baked goods in existence.
You know those ones that are sold in the stores or sent as gifts at this time of the year? I despise those ones too.
They're dry (in a this-must-have-been-baked-several-months-ago kind of way) and filled with those scary neon, candied fruit bits. I'm not even sure if they are actually fruit.
Just all around bad.
But….this recipe, which I'm sharing today, is not your average fruitcake recipe.
It's actually my mom's recipe, which she has tweaked and perfected over the years, and makes every single year during the holidays.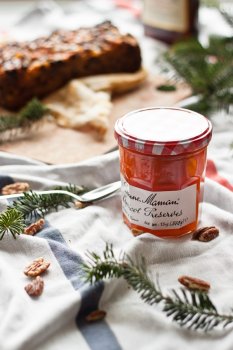 At one point, my mom and godmother even attempted a very short-lived fruitcake business–that is until they realized that it is probably one of those expensive desserts to make of all time (dried fruit and booze!) and they had to charge a fortune to break even.
Regardless, Christmas is just not the same without this fruitcake.
In fact, British desserts are sort of the go-to at our house during this time of year (my dad's English, so its not completely random). We even have homemade year-old figgy pudding, which is flamed right before we serve it, on Christmas evening.
Anyway, back to the recipe. This fruitcake is al about the dried fruit. And there is a ton of it in there.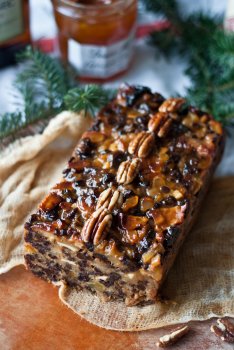 Dried unsweetened apricots, cherries, figs, prunes, raisins, pears, peaches, apples–all of which gets soaked in dark rum the day before baking.
Have I mentioned that this cake is boozy? Because it is.
This gets folded into the batter the following day, along with fresh apple, slivered almonds, and lots of fresh lemon and orange zest–and baked in a loaf tin at a low temperature for nearly an hour and a half. [As you might notice in the recipe, you can also add dark chocolate, which is my dad's and oldest sister's favorite version.]
The resulting fruitcake is so incredibly moist and is perfectly balanced in sweetness. It really does taste like Christmas. And…here comes the fun part. To store it, you wrap it in sherry or triple sec soaked cheesecloth! Yes, lots and lots of booze.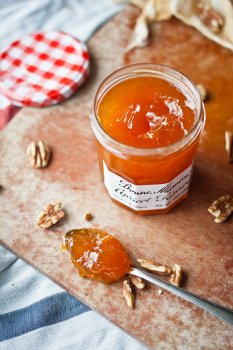 Brush it with a simple apricot glaze and serve it sliced with a little bit of butter. You'll definitely become a fruitcake convert for life!
Soaked Fruit:
2 ½ cups dried currants
2 cups dark raisins
1 ¾ cups mixed combination of dried fruit (apricots, apples, pears, peaches)
1 cup dried black figs
¾ cup chopped prunes
½ cups dried cherries
6 ounces dark rum
Cake Ingredients:
1 ½ cups all purpose flour
1 teaspoon ground cinnamon
1 teaspoon ground ginger
¼ teaspoon salt
½ teaspoon baking powder
¼ teaspoon ground nutmeg
8 tablespoons (1 stick) unsalted butter, softened
1 ¼ cups brown sugar
5 eggs, room temperature
1 tablespoon freshly grated lemon zest
1 tablespoon freshly grated orange zest
½ cup fresh squeezed orange juice
1 tablespoon maple syrup
1 granny smith apple (peeled), chopped or grated
¾ cup slivered almonds (or if prefer, chopped pecans or walnuts)
2 tablespoons finely diced crystallized ginger
one batch soaked fruit mixture (see above)
½ to 2/3 cup of dark/bittersweet chocolate pieces or chocolate chips (optional)
Apricot Glaze:
1/4 cup apricot preserves
1/4 cup water
For Storage:
dry sherry or triple sec
unbleached cheesecloth
Prepare the night before:
Chop all of the dried fruit and place in a large mixing bowl. Add the dark rum, cover with plastic wrap, and allow fruit to soak overnight in a cool place.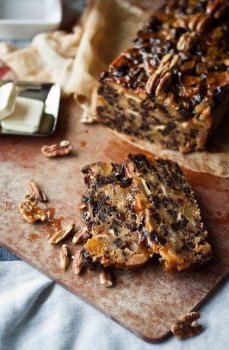 YOU MIGHT ALSO LIKE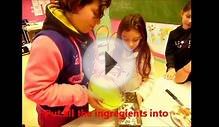 CITRUS FRUIT CAKE RECIPE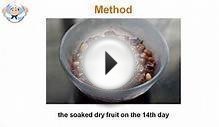 Christmas fruit cake recipe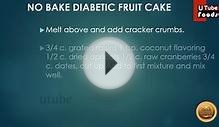 FRUIT CAKE + DIABETIC RECIPE + CAKE RECIPE + FRUIT CAKE
Share this Post