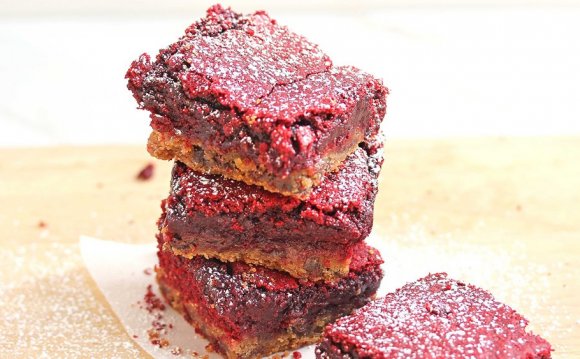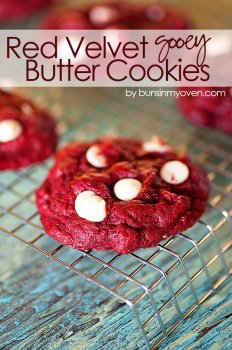 These red velvet cookies start with a cake mix, making them super quick and easy to prepare! The soft dough makes for a delicious cookie!
Two red velvet recipes in two days? Are you dreaming? Am I?
Nah. I'm just learning to love red velvet! It's not that I used to dislike it, it's just that I used to not know it existed. Sad but true: I was a married woman before I ever had my first taste of red velvet cake.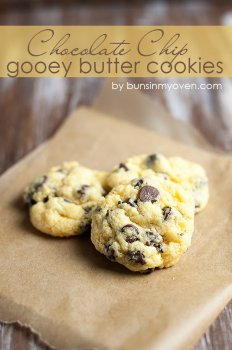 I'm making up for lost time here. All red velvet, all the time. You feel me?
Not sure if y'all remember my gooey butter chocolate chip cookies, but those things went sorta crazy on Pinterest. People seem to have a thing for the words "gooey butter" and I can't say I blame them. So, I reworked the recipe and turned it into a decadent treat perfect for Valentine's Day! You should totally try both versions! They're equally good!
I'm not sure why I only bust the red velvet out for Valentine's Day. I mean, it's a delicious flavor that works any time of year.
As I said, I was a married woman the first time I had red velvet…but only barely! My wedding cake was made by my mother-in-law and she surprised us with red velvet. It was such a delicious cake and I can never eat the bright colorful cake flavor without remembering that day. Aaaaand, of course I smashed it all up in my husband's beard, because I'm a total jerk. He got me back, though. Because of course he did.
Ingredients:
1 box Red Velvet cake mix
8 ounces cream cheese
YOU MIGHT ALSO LIKE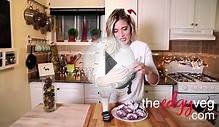 Oreo Stuffed Red Velvet Cookie Recipe CHRISTMAS | Edgy Veg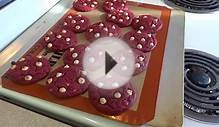 red velvet white chocolate chip cookies -with yoyomax12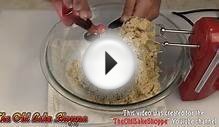 Red Velvet Chocolate Chip Cookies Recipe
Share this Post